FrieslandCampina Ingredients doubles whey protein isolate and milk fat globule membrane production
FrieslandCampina Ingredients, a global leader in proteins and prebiotics, has announced it is doubling its whey protein isolate and milk fat globule membrane (MFGM) production. 
With the expansion of its Borculo (NL) plant, the company will significantly increase its whey protein isolate and milk fat globule membrane total capacity, helping to meet rising global demand for high-quality, specialised ingredients. The production expansion is part of FrieslandCampina Ingredients' commitment to driving innovation to meet the needs of customers and consumers around the globe.
Speaking on the announcement, Herman Ermens, President of FrieslandCampina Ingredients, said, "As consumers of all ages become more proactive about their health and well-being, and that of their families, they're increasingly looking for specialised ingredients that bring the benefits they value. As a result, now is the perfect time to bolster our production of two key ingredients for the performance, active and early life nutrition markets. Thanks to our agility and technological expertise, we're ensuring that we're delivering the high-quality, uncompromising ingredients that will help consumers with special dietary needs or preferences to get the most out of life, always."
Herman continues, "I truly believe that the future of whey lies in higher performance, specialised ingredients that make the most of dairy's nutritional profile. With over 100 years of experience in dairy proteins, from research to processing technology and application know-how, this upscaling reflects our commitment to delivering premium whey ingredients and supporting our customers in meeting evolving consumer demands."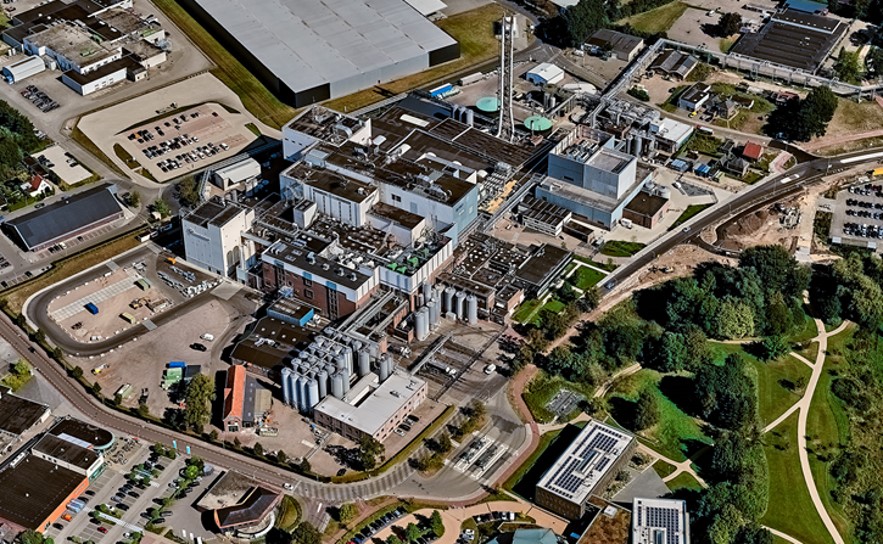 Meeting surging demand for specialised ingredients
Demand for high-quality whey protein ingredients has grown significantly in recent years, especially in specialist applications such as protein bars, shots and waters. The early life nutrition and the performance and active nutrition markets have demonstrated a strong appetite for highly nutritious ingredients. Whey protein isolate and MFGM each have unique benefits in these segments, and FrieslandCampina Ingredients' investment will enable more brand owners to offer these advantages in their products.
Whey protein isolate is hugely popular in the performance nutrition market, as it has an excellent amino acid composition and can be incorporated into a wide range of beverage and powder applications requiring specific qualities and characteristics. MFGM, on the other hand, has traditionally catered to the early life nutrition market and is backed by a growing body of evidence, enabling premium brands to offer appealing brain and immune health benefits in their product propositions. MFGM is now of increasing interest for adult nutrition due to its suggested cognitive health, gut health and mobility benefits.
The new ingredient expansion will commence commercial production early 2026. As capacity grows, FrieslandCampina Ingredients will use a unique combination of filtration processes to preserve the whey's bio-functionality, ensuring both the quality and the efficacy of the final ingredients. Production will comply with the best available manufacturing techniques. FrieslandCampina Ingredients is actively working on an integral reduction of CO2 emissions for the Borculo plant in line with its 2050 climate plan ambitions.
To learn more about FrieslandCampina Ingredients' specialised portfolio, click here.
Stay up to date
Subscribe to our newsletter
For more than a century we've been creating quality ingredients delivered with passion. Whether we're inspiring ideas from drinks to bars, or supporting how to manufacture products in better ways, our customers can count on us to deliver, time and time again.
Subscribe
"*" indicates required fields