Webinar – Parenting in 2030: How Gen-Z will shape the future of early life nutrition
What will the world of 2030 look like? Generation-Z's are enjoying their twenties today – yet they will be the parents of tomorrow. Which trends will influence and drive their views on health & nutrition and their future parenting style?
FrieslandCampina Ingredients and Ipsos have joined forces to conduct an extensive qualitative research, including trend curation, in 5 key markets worldwide to explore the future perspective of Gen-Z on parenthood and the Early Life Nutrition industry. Through focus group discussions, we have collected valuable insights into emerging global and local trends in UK, USA, Indonesia, India and China.
Take-aways from this webinar
Key trend clusters such as 'Emotional wellbeing' and 'Personalized nutrition' have been explored in-depth with the Gen-Z respondents.
The full outcome is compiled into a comprehensive booklet, where a global persona tells the story of the Gen-Z parent of 2030 and how the different trends influence their expected ELN usage.
Five local personas illustrate the country specific nuances on the ELN segment in 2030.
Understanding their views and preferences will help to build the Early Life Nutrition innovation roadmaps towards 2030.
Are you interested to learn which global and local trends are resonating most with future parents? Register for our webinar, where we'll be joined by experts from Ipsos.
Speakers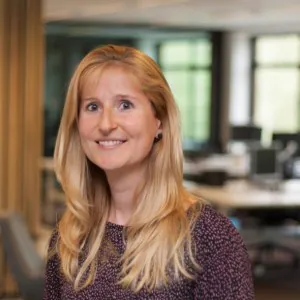 Rosemary Landeweerd

, Associate Research D

irector, Ipsos
Qualitative researcher passionate about curation, trend and motivational research. Background in Business Administration and Marketing, where her interest in market research was incited during her master's. Working at Ipsos for over 11 years and has a broad portfolio of strategic research solutions and clients incl. Bugaboo, Perfetti Van Melle, Nutricia, JDE, Arla, Meatable, HAK, and The LiveKindly Co.
Thom Bremer

, Research Executive, Ipsos
Thom has a background in Strategic Product Design, and a passion for human-centred design, trend research and future roadmapping. He focusses on delivering insights and guidelines that aid companies to conceptualise, develop and introduce socially sound, and commercially successful products and services. Working at Ipsos for 3 years and experienced with a wide range of design thinking methods and strategic research tools.
Timo Faber, Global Marketing Lead ELN, FrieslandCampina Ingredients
ELN Marketing Manager, passionate about working together with customers, developing nutrition that is good for infants and for the planet. He has 17+ years of experience at FrieslandCampina in setting up and leading B2B and B2C innovation programmes in marketing, R&D, and supply chain. PhD degree in Polymer Technology and master's degree in Biochemical Engineering.
"*" indicates required fields
Please wait, the form is being loaded...